What You Don't Know About Ballroom Dance
You may NOT know a few things about ballroom dance that might surprise you. A ball is NOT the only place ballroom dance exists, and dancing is definitely NOT the sole purpose/benefit of knowing how to dance! When someone mentions ballroom dance, your mind probably goes straight to visioning a fancy social event with over-the-top outfits, a live band playing with a large dancefloor at the center, and couples flawlessly whirling around the room. While this is a scenario where ballroom dance fits perfectly… There's more to it!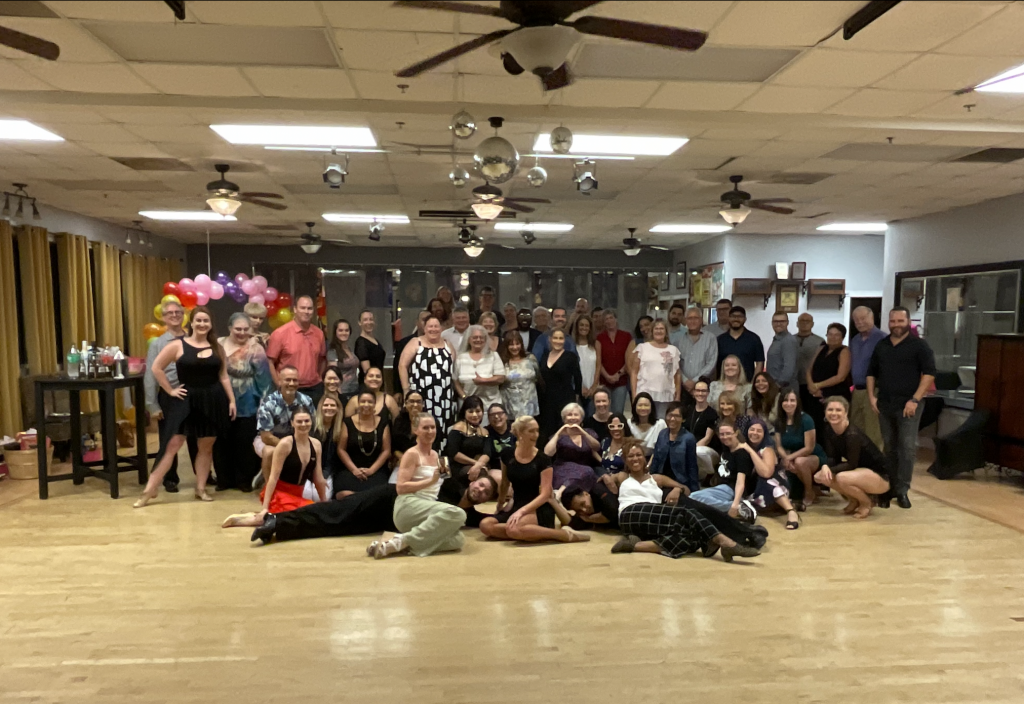 4 Things That May Suprise You About Ballroom Dance
1. Lots of Health Benefits
Ballroom dance is great exercise and so much fun! You do not even realize you are working out! Can you imagine a better exercise?
Arthur Murray students rave about their increased endurance and energy and enhanced personal strength. Through the art of ballroom dance, students have a more positive mood and increased self-confidence. 
2. Explore Your Creativity
Dance naturally brings out the creative side of people. People can express themselves through movement and dance. 
Music is a huge creative outlet for people. The music itself has healing power. Combine that with the creativity that dance brings; you may be surprised how it helps to bring out your creative side.
3. Discover New Friends
Many of our students at Arthur Murray who take dance lessons with us have made some great friends. They connect during classes and events right at our studio. 
Sharing time together and learning a new skill is a great base for friendship. Laughing together and learning new things together creates such a great bond. Students become friends easily. While gaining confidence, you will likely gain new friends too.
4. Strengthen Relationships
Build on your relationship, whether you are taking ballroom dance lessons with a friend, boyfriend, girlfriend, or spouse. Ballroom dancing lessons help you build confidence within yourself and as a team. 
You are mentally, physically, and emotionally connected to your dance partner. Since much of life's communication is in fact, non-verbal, ballroom dance is a fantastic way to practice and enhance not just your dance skills but also your non-verbal communication skills too.
Ready to Dance? Here's a Little About Us
At Arthur Murray Dance Studios, we ensure all of our students feel comfortable and have fun while dancing! We want everyone to feel as excited about dancing as we are about teaching them. Our studio is a great place to learn any style of dance. We offer local dance classes, ballroom dance events, dance activities, and events at studios across Central Florida.
Arthur Murray Dance Centers Orlando – What You Don't Know About Ballroom Dance
Dancing, in general, is such a fantastic pastime. There are some great benefits to ballroom dancing. Grab a partner, and get dancing! Click here for more information!