Wedding Party Dance Lessons
While many traditions seem to come and go, dancing at weddings has stood the test of time. It's easy to see why. Dancing is romantic and connects couples. It's fun and energizing and creates beautiful memories for special occasions. Dancing is one of the best ways to celebrate joy… and what is more joyful than a couple beginning their marriage journey together?
Wow Your Guests with Dance Lessons for the Whole Wedding Party
While the bride and groom's wedding day is all about them, the party is for everyone. We can't let that stop the wedding party from celebrating their best friends in a big, memorable way! Arthur Murray is here to help the wedding party spice things up and surprise everyone with incredible and well-thought-out dance moves! Get ready to dance your way into wowing your guests!
Brides
Want to learn a new style of dance for your big day? Maybe you want to improve your dancing skills and build confidence? No matter your goal, Arthur Murray is here to help you reach it. We offer dance lessons explicitly tailored for brides.
There is so much planning that goes into your big day. Although it's such an exciting event to plan, stress plays a big part. Dance lessons can be your escape from planning. This is your time to do something fun and relaxing to prepare for the big day. Take advantage of some time to yourself while still preparing for the day of your dreams. Your wedding reception is your time to shine! Make it unique with this one-of-a-kind moment, and have fun doing it!
Grooms
The old saying rings true, "Happy wife, happy life." Gentlemen, take this time as an opportunity to sweep your bride off her feet, literally! Start your marriage off on the right foot and impress her with unique and well-timed dance moves. There is no doubt your bride will thank you for it!
Your bride is the most important person to you, but she isn't the only one you will be dancing with. Impress all your guests with your new and improved dance moves! Make each dance a memorable one for yourself, but more importantly, for your friends and family.
As joyful as this day is for your mom, it's also a day that she says goodbye to her little boy and welcomes her new daughter-in-law as the woman in your life. It would be a gift to her to have an incredible dance to experience and enjoy together. It will be a memory she will visit often.
Click here to sign up and let Arthur Murray help you take the lead.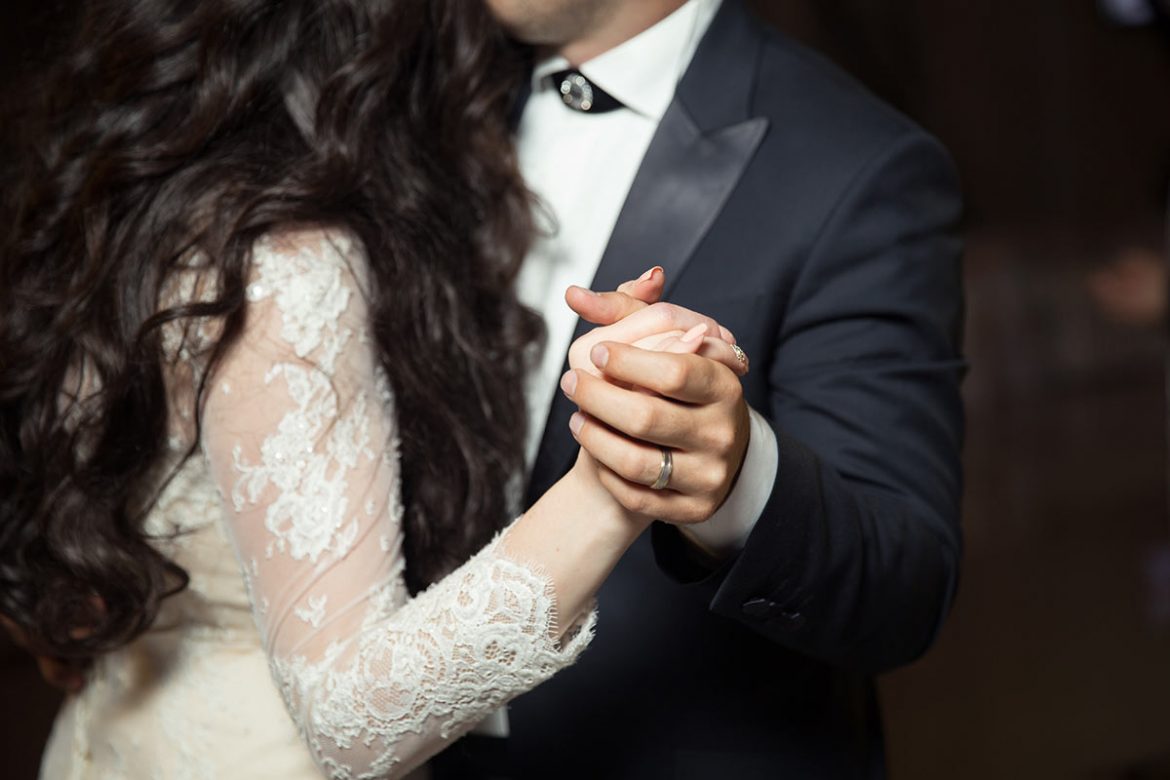 Couples
Dance lessons for couples offer so many benefits. Some couples take classes to build confidence in dancing together. Others want to improve on some moves they need to brush upon. Wedding planning takes up time that couples used to spend together. You might find yourself wondering where all of those date nights have gone.
Now is your time to reconnect and prepare for the big day. Spend some quality time together among the hustle and bustle of planning. No matter the reason for taking lessons, we assure you that you and your fiance will fall in love all over again. Dancing has a way of connecting partners to one another in unique ways. Chances are you will learn more about yourself and one another that you didn't realize before. You will enjoy discovering something new together. All while you are having a blast!
First Dance
The first dance is the most memorable one. It's the highlight of the night to many of the attending guests. It's a unique, one-of-a-kind moment. How often do ALL of your friends and family have the opportunity to get together and celebrate? Your wedding is one of the only times they will be together to celebrate you and your partner.
The spotlights are on you, so now is your time to SHINE! Arthur Murray is here to make it extra special. We offer lessons for a choreographed first dance routine. Classes give you and your partner the chance to practice and feel confident dancing your first dance in front of all your guests. You will look flawless.
We teach all levels of ballroom dance. We can help you decide on a dance style; we can also choreograph a first dance that is unique to you and your wedding. Dance lessons are an investment you will be happy you made. You will look back on wedding pictures and videos of your first dance for years to come and be filled with the memories of how you felt in those exact moments. Ignite that flame together.
Wedding Party
Lights, cameras, action! Who's ready to go viral with a once-in-a-lifetime dance! Creating a fun dance for the wedding party to participate in is a great way to start a night of dancing. The wedding party is made up of the bride and groom's closest friends, which makes dancing that much more fun. A wedding party dance helps encourage your guests to cut loose and pack the dance floor. Make your wedding a memorable one.
Parents of the Bride and Groom
Dancing is a beautiful way to celebrate the big moments and enjoy every minute. Rekindle the flame in your marriage while celebrating your son or daughter's journey in their first moments of theirs. Arthur Murray offers lessons for the parents of the bride and groom.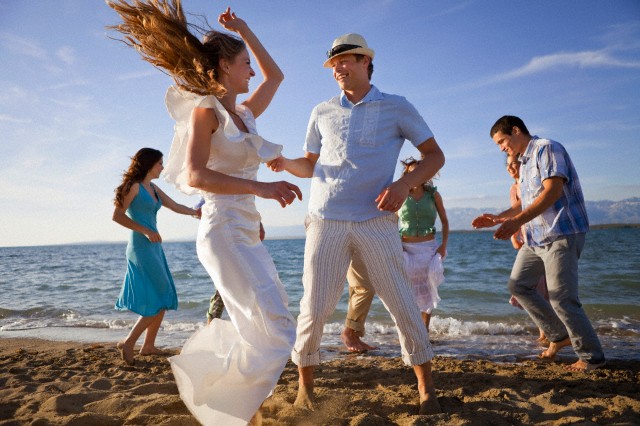 Arthur Murray Orlando – Dance Lessons for the Whole Wedding Party
Wedding season is near, and your big day is getting closer! Take advantage of the many lessons Arthur Murray has to offer you and your wedding party. Make these moments memories that will last a lifetime.
Contact us today… Dance tomorrow! Click here to sign up for your first lesson, IT'S FREE!