Make Ballroom Dance Your 2023 New Year's Resolution!
People have been dancing for as long as there have been people. Babies will move to a beat before they are even able to walk. It's a natural and enjoyable part of our lives. However, sometimes we lose touch with our natural gift of dance, and we need to find a way to reconnect with that instinct. That's where Arthur Murray can help.
One thing that keeps people from discovering dance is that they don't know anything about it. You may not feel as though you even know where to start. So here are a few things to think about before your first lesson. Walk in the door feeling a bit more knowledgeable and prepared.
Your physical condition:
Dancing is great for everyone. From a high-energy Swing to an intimate Salsa to an elegant Waltz or a casual Merengue, there is a tempo and energy level for everyone. While dance is a great physical activity, it is important to know where you are physically when first starting. It's great to have an idea of what level of physical challenge is right for you.
If you want something that rivals your aerobics class but with twice the fun, ask for Swing, Salsa, Cha Cha, and maybe even Jive. Look into a Rumba or Tango if you prefer to keep it low-impact but still get flexible and have fun. If you want to enjoy the learning challenge but not break too much of a sweat, go for more of a Waltz or West Coast. Whatever you choose, we have instructors who are experienced and ready to help.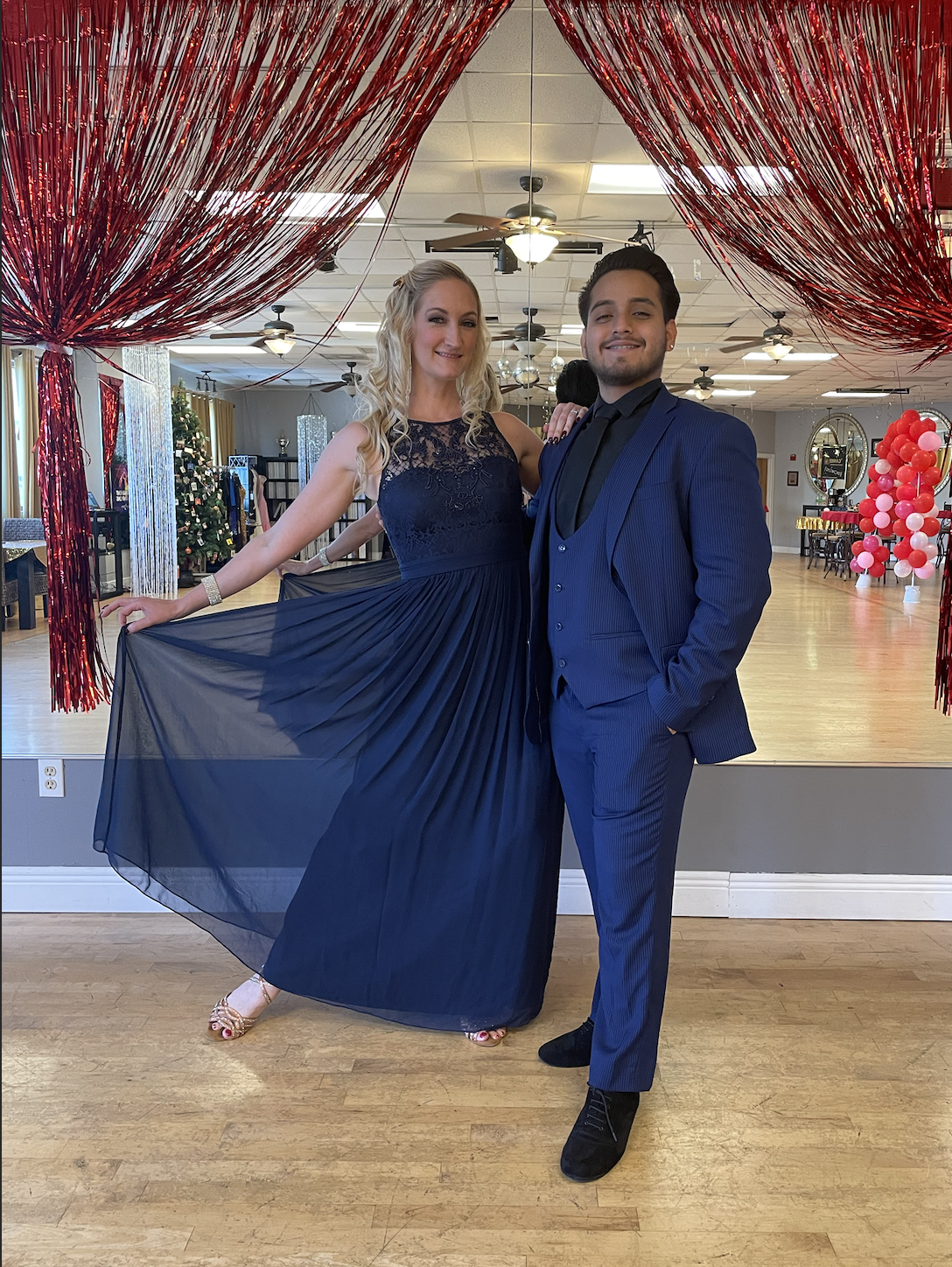 Your Artistic Taste
The best way to know which dances you will like is to think of the music you like. If you are a country fan, Two-Step, Waltz, and Swing (East or West) will likely please you. If you dig Jazz, you will love Swing and Foxtrot. A classical aficionado? You'll love Waltz and maybe even Viennese Waltz. And there are many options for Latin fans – Samba, Bachata, Mambo, Merengue, Rumba, Cha Cha, and of course – the Salsa. For Pop fans, there's the ever-popular Club Swing (aka four-count Hustle); you'll love it. Don't overthink it, but have an idea of your tastes so we can plan a program just for you.
Your GOALS!
This is usually the biggest single factor. For some, it's obvious – maybe you're preparing for a wedding or cruise, or you want to impress a special someone. For others, it's not quite that concrete – maybe you just decided to make a change for the better. Whatever your goals, we can help. Arthur Murray has been making dance dreams come true for a century now. We know how to do it!
It does, however, make it easier if you take a moment and consider your goals and what it is you really want to achieve. What dance dream can we help to come true for you?
Whatever your physical level, taste, or goals, the single hardest step in dancing is the step through the front door. If you're ready to take that step, CONTACT US, and we'll sign you up for your exciting complimentary first lesson. We look forward to seeing you on the dance floor!
Arthur Murray Orlando – Make Ballroom Dance Your 2023 New Year's Resolution!
It's time you love what you do! Dance your way into a NEW YEAR! At Arthur Murray Orlando, we are family. Contact us today! Dance tomorrow!